ABOUT
Exploring the Intersections. Serving the Margins.
The Minority Vets Equity, Inclusion, and Justice Summit is a full-day experience, delving into the intersections of the minority veteran identity and the key issues that impact our worlds and lived experiences the most. The day will feature lectures, panels, fireside chats, lightning talks and live performances by minority veterans and lead activists, artists, experts, and legislators. Come explore, in-depth, the experiences of veterans who've existed on the margins of the traditional military veteran archetype and our intersections with poverty, the justice system, corporate culture, public policy, and more. In addition to educational and artistic material, the Summit will feature a live recruitment, hiring, and resource fair for minority vets seeking employment and services.
Not able to attend the entire summit? No problem!
We're keeping the recording available for viewing 30 days after the event so you can watch at your leisure. The Minority Vets Equity, Inclusion, and Justice Summit is presented in partnership with Amazon and Johnson & Johnson and is a kickoff the Minority Vets Emerging Leaders Program All funds and sponsorships from this Summit support the growth, development, and empowerment of the minority veteran community.
REGISTRATION IS COMPLETELY FREE AND OPEN TO ALL! CLICK HERE TO REGISTER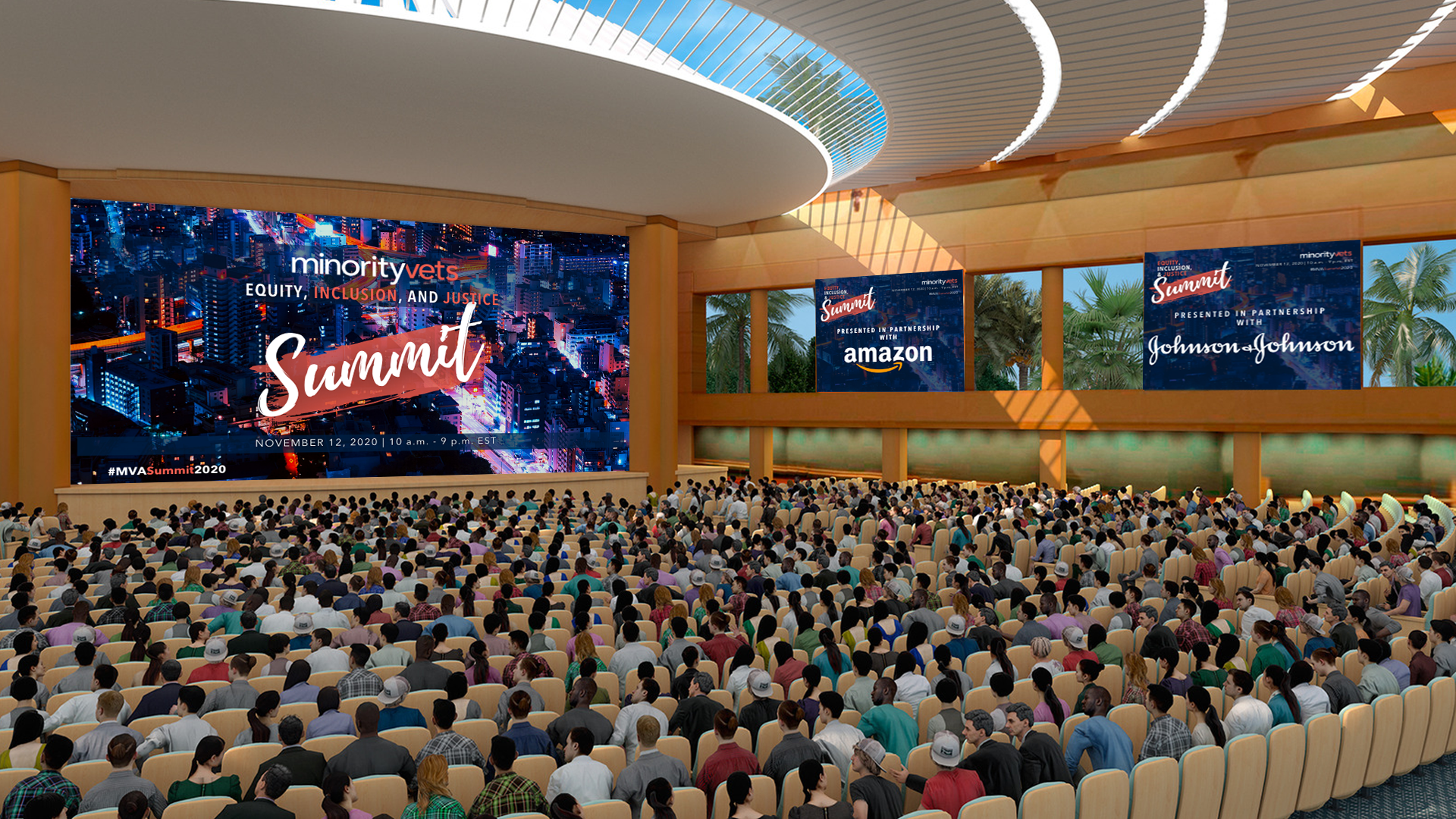 EMPLOYMENT & RESOURCE FAIR
Has your employment been impacted by the COVID-19 pandemic? You're not alone! The Equity, Inclusion and Justice Summit will include a hiring and resource fair for those who have been impacted by the pandemic or are looking for employment. Employers include Amazon, Johnson & Johnson, Comcast, and more! Booths will contain resources, information, and contacts of employees and service providers. This will be available for a month following the event. Each booth will be live from 10:00 am to 2:30 pm EST and will be staffed by employees and volunteers who will be available to answer your questions.
Drop by the Minority Vets table to learn more about us!